news & media (1268)
Children categories
Calling all college students: school will begin soon and there are a number of steps you can take to reduce the carbon footprint of your dorm room.
Make someone else's garbage your treasure. Browse Craigslist and Facebook Marketplace for futons, desks, chairs, etc. instead of spending a fortune buying new furniture.
Sharing is caring. Do you and your roommate really need separate mini-refrigerators and TVs?
Think organic. Consider 100 percent organic cotton or bamboo linens and bedding.
Take charge. Use power strips to easily manage your appliances and unplug whatever you aren't currently using.
Turn off the lights and all appliances when you're not in the room. Encourage dorm-mates to do so in lounges or other dorm common areas too.
Choose energy-efficient products such as CFL/fluorescent lightbulbs and Energy Star rated appliances.
Invest in a reusable water bottle. It will cost less than $15, and some cafes give a discount when you use a reusable bottle for drinks.
After you have mastered your dorm room, encourage your university to go carbon neutral. Carbonfund.org partners with a number of colleges and universities to reduce their carbon footprint and support third-party validated carbon reduction projects. Email us at
This email address is being protected from spambots. You need JavaScript enabled to view it.
.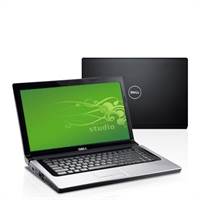 Dell is offering up to $400 in savings on its line of Studio laptops and desktops just in time for the new school year.
Head over to Coupon Craze to browse great deals from big name retailers like Walmart and Amazon.
Skoobit offers college students the option of renting, rather than purchasing textbooks. For as little as $10.99 a month, students can rent a textbook that would cost many times that amount to purchase. And for a limited time, Skoobit is offering a free trial period.
BookRenter.com also offers the option for students to rent books. As an added incentive, Book Renter provides free shipping both ways. Every month, Book Renter gives away two $250 scholarships; click here to learn how to score one.
Staples is the place to go for your back-to-school supply needs. Click here to check out this week's hot deals.
More...