news & media (1239)
Children categories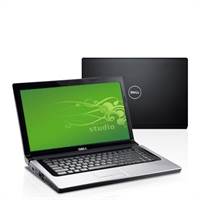 Dell is offering up to $400 in savings on its line of Studio laptops and desktops just in time for the new school year.
Head over to Coupon Craze to browse great deals from big name retailers like Walmart and Amazon.
Skoobit offers college students the option of renting, rather than purchasing textbooks. For as little as $10.99 a month, students can rent a textbook that would cost many times that amount to purchase. And for a limited time, Skoobit is offering a free trial period.
BookRenter.com also offers the option for students to rent books. As an added incentive, Book Renter provides free shipping both ways. Every month, Book Renter gives away two $250 scholarships; click here to learn how to score one.
Staples is the place to go for your back-to-school supply needs. Click here to check out this week's hot deals.
At any given time, half of the hospital beds in the developing world are occupied by people suffering from water-related illnesses. The average American uses about 100 gallons of water per day, according to NIKA, while those living in poverty use less than 5 gallons per day.
NIKA also mentions that an investment worth $9 billion would achieve universal access to clean water and sanitation. That's less than what Europe collectively spends on
ice cream
every year—shocking, right? Through the sale of its premium water product, NIKA hopes to bring a voice to the world's poor who suffer without the basic right to
clean water and simple sanitation
. By donating 100% of profits to support clean water projects in impoverished countries, NIKA will provide the basic tools and critical assistance to help thousands of families improve their lives in a meaningful way and end the cycle of poverty. NIKA's ethical consciousness does not stop at the community level.
NIKA
is certified Carbon
Free
®
by Carbonfund.org and as a part of certification, the company supports the third-party validated Return to Forest reforestation project in Nicaragua.
More...